About us

WortWert is a new-born reality. It has been founded in 2005 in order to offer high quality language services, with a specialization in the technical field.
A steady internal structure and the growing professionality of our collaborators guarantee the quality of the service. All our translators and consultants are mother-tongue with high competence and long-term experience in the translations of technical manuals, software manuals, web sites, industrial equipment documentation, quality manuals and all kinds of technical documents into different languages.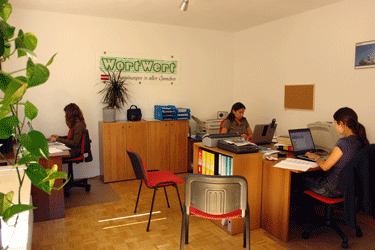 All members of our staff have an excellent linguistic skill and a deep knowledge of the technical and/or scientific field the translation refers to.
We pay particular attention to the technical terminology. For any doubt or explanation we do not hesitate to ask for our Customers' advice, as maximum specialists in their field.
Thanks to high technology systems, we assure the perfect paging of the texts. The translations are therefore delivered in the source layout: this guarantees the compatibility with every operating system, in the desired electronic format.
The strict observance of the delivery terms and of the settled layout contribute to the satisfaction of all our Customers.